We're business, medical, laboratory and business experts supported by very strong and reliable technical partners. We are driven by passion, and the desire to provide the best diagnostics services to our customers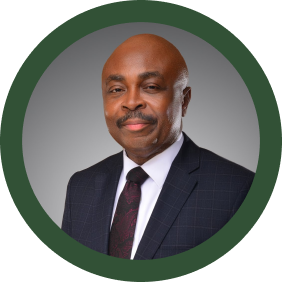 Chairman, Board Of Directors
Mr. Emeka Ndu is a chartered accountant and the Chairman of the board of directors here at Analytics. He is the founder of C& I Leasing and its first MD/CEO. Mr. Ndu is a serial entrepreneur who has set up at least five thriving businesses. He was until June 2000 the Chairman of the Equipment Leasing Association of Nigeria (ELAN). Mr. Ndu has served as the Chairman of the Shipping and Marine Services Sub-Committee of the National Consultative Forum set up by the Nigerian National Petroleum Corporation (National Content Division) to promote indigenous content in the Nigerian oil & gas industry.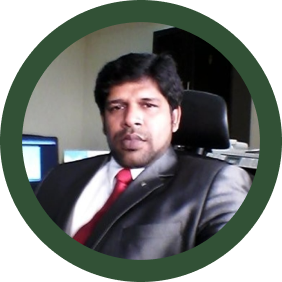 Chief Operations Officer
Ashraf is an accomplished global pharmaceutical executive with over 23years domestic and international experience in operations, P&L oversight multichannel product distribution and marketing involving both growth and start-up organizations of diverse industries like pharmaceuticals, medical devices and diagnostics. He is a result oriented, decisive leader with a track record of increasing sales and growing bottom line by motivating a team to deliver high performance with accountability and reduced cost. His experience spans working in Nigeria and India and at organizations such as Dana Drugs Limited and VitaHealth Limited (both in Nigeria) as well as Medgenova Healthcare Limited (in India). Ashraf's expertise is in Cardiac, Diabetic, Neuroscience, Gastro, Pediatric, Derma, Immunology, Gynecology, Pain Management products along with Medical devices, Diagnostics & OTC products, etc.
Laboratory Manager
Erim Ndoma is a graduate with a Bachelors' Degree in medical laboratory sciences from the University of Calabar. He has over ten years of progressive experience at the facility level as Head of Department (HOD), voluntary engagements, and consultancies. Mr. Ndoma was a full-time program officer and has worked on startup projects and researches, with experience in budget management for program implementation. He is currently the laboratory manager here at Analytics.